Raising Kahne Ranch

This Barn was viewed

6,506

times

Raising Kahne Ranch viewed

40,319

pages

Raising Kahne Ranch made 2,876 forum posts

8404
Barn ID
06-03-2006
Join Date
Private
Ponybucks
3,989,686
winnings
250
karma
--
rank
05-28-2021
last login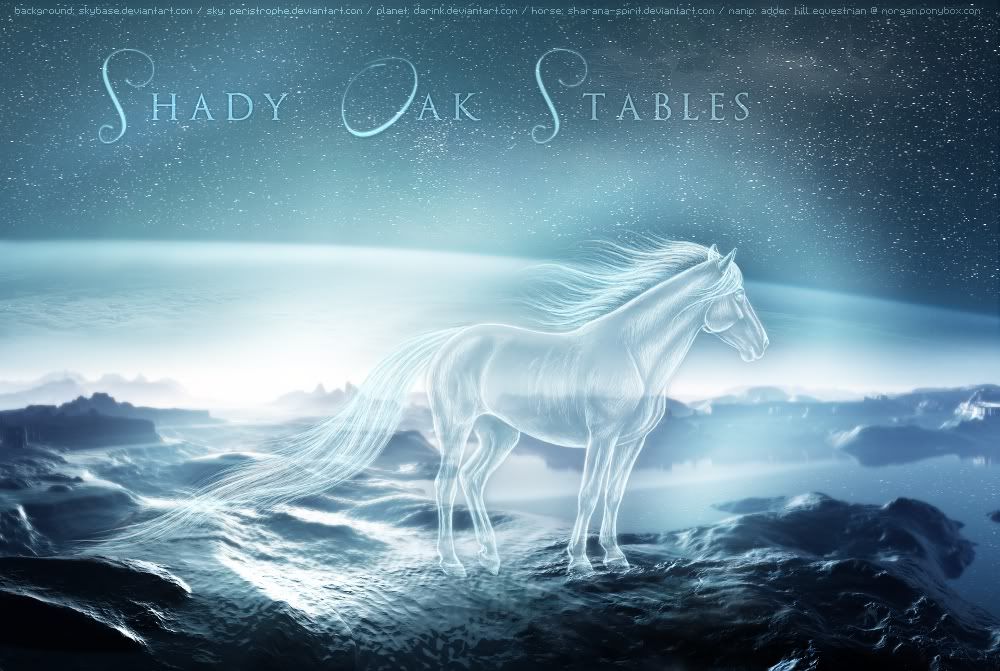 Barn Rank 33!! 6/01/11
You can message me with any questions, I will be happy to help anyone if i'm able to.

Don't for get to be my pasture buddy! =)

*Current Breeds In My Barn*
~Thoroughbred
~Boer
~Standardbred

If you are interested in any of my horses please message me.
**My all 10s are not for sale**

*Studs*

Once Im Famous Thoroughbred (100%) Highest Jump: 70.25"

Haunting Pause Kabarda 100%




~Services~
*Level 4 training in Dressage for 1pb
*level 4 training in Stadium Jumping for 1pb
*Level 4 training in Cross Country for 1pb
*Level 4 training in Hunter for 1pb
*Oats and Alfalfa hay
*Boarding
Feel free to board your horses here!!


~About Me~
Hi, my name is Virginia. I am 19yrs old. I have been riding for 9 years now and I have 4 horses(in RL): a Paint(Manasis(RIP 91-08)), TB(Willow), Arabian(Bailee(RIP 88-10)),a QH(Savanah) and my newest addition a QH colt(Bullet). If you would like to know anything else just message me.
Horse Survey
Created by just-jump-it and taken 4155 times on Bzoink
Favorites
Breed?:
Paint and Clydesdale
Color?:
Brown and white tobiano
Discipline?:
barrel racing
This or That
Horse or Pony:
Horse
English or Western:
Both lol
Jumping or Dressage:
Jumping
Barrels or Poles:
Barrels
Roping or Reining:
Reining
Racing or Endurance:
Racing
Carrots or Sugar Cubes:
Carrots
Trot or Canter:
Canter
Lessons or Trials:
Trails
Teaching Kids or Training Horses:
Training horses
Your Horse(lease, own, or just love)
What Breed?:
Quater Horse, TB, Arabian
What Color?:
Dark brown, bay, bay
Board or your own Barn?:
my barn :)
Disciplines?:
little bit of everything
What Gender?:
colt, mare, gelding
Whats his/her name?:
Bullet, Willow, Bailee
How old?:
1 1/2, 27, 20
Whats is their favorite thing?:
giving kisses, playing tag, racing
Gone to shows?:
no
You've been totally Bzoink*d!
Take This Survey | Search Surveys | Create a Survey
You are a 92% GENIUS PONYBOX-ER!
I understand everything about Ponybox - you can always come to me and ask me anything and I can help! I'm trustworthy and totally PB-Savvy!

Are You A PonyBox-er?
Take More Quizzes

What breed of horse are you? Find out!